Costs, Benefits, and Limitations of Irrigation Management Technologies
The irrigation management technology landscape is dynamic. Irrigation management technology can now be accessed and managed from the palm of a producer's hand. Access to more precise information, as well as remote monitoring and control, create the potential to save money and provide producers peace of mind that comes with accurate and reliable irrigation system management.
With new developments coming to market every year, it can be challenging for producers to evaluate which tools may be best for their farming operation. The following information lays out the benefits, limitations, and other important considerations related to four common irrigation management tools:
Can irrigation management technology pay for itself?
Producers want to know if their technology investment can/​will pay for itself after the initial purchase and ongoing maintenance costs.
Questions to consider include the following. Will the tool:
Reduce labor and travel for system management?

Reduce irrigation pumping and system wear?

Increase yields and/​or crop quality?

Help conserve groundwater?
For some growers, technology may offer invaluable peace of mind that comes from knowing when to irrigate, knowing the system is operating correctly, and complying with water use restrictions, or conservation goals.
Technology Cost Recovery Examples
The degree to which irrigation technology can benefit an operation will depend upon its ability to reduce expenses (Figure 1), increase revenue (Figure 2), and/​or produce other value that justifies the cost of the technology. Starting small and expanding acres with experience and success can be a good strategy to successfully implement a new irrigation technology.
---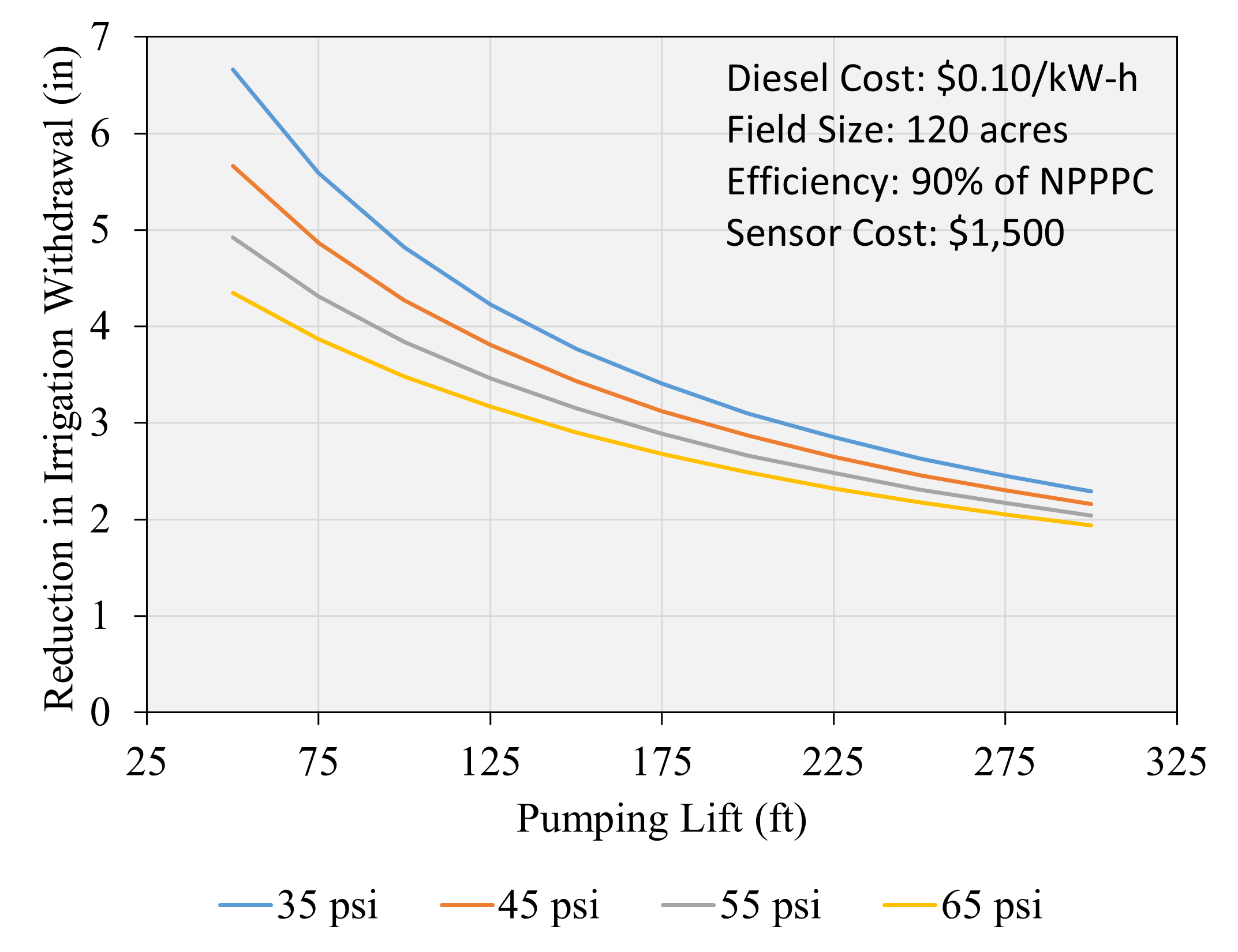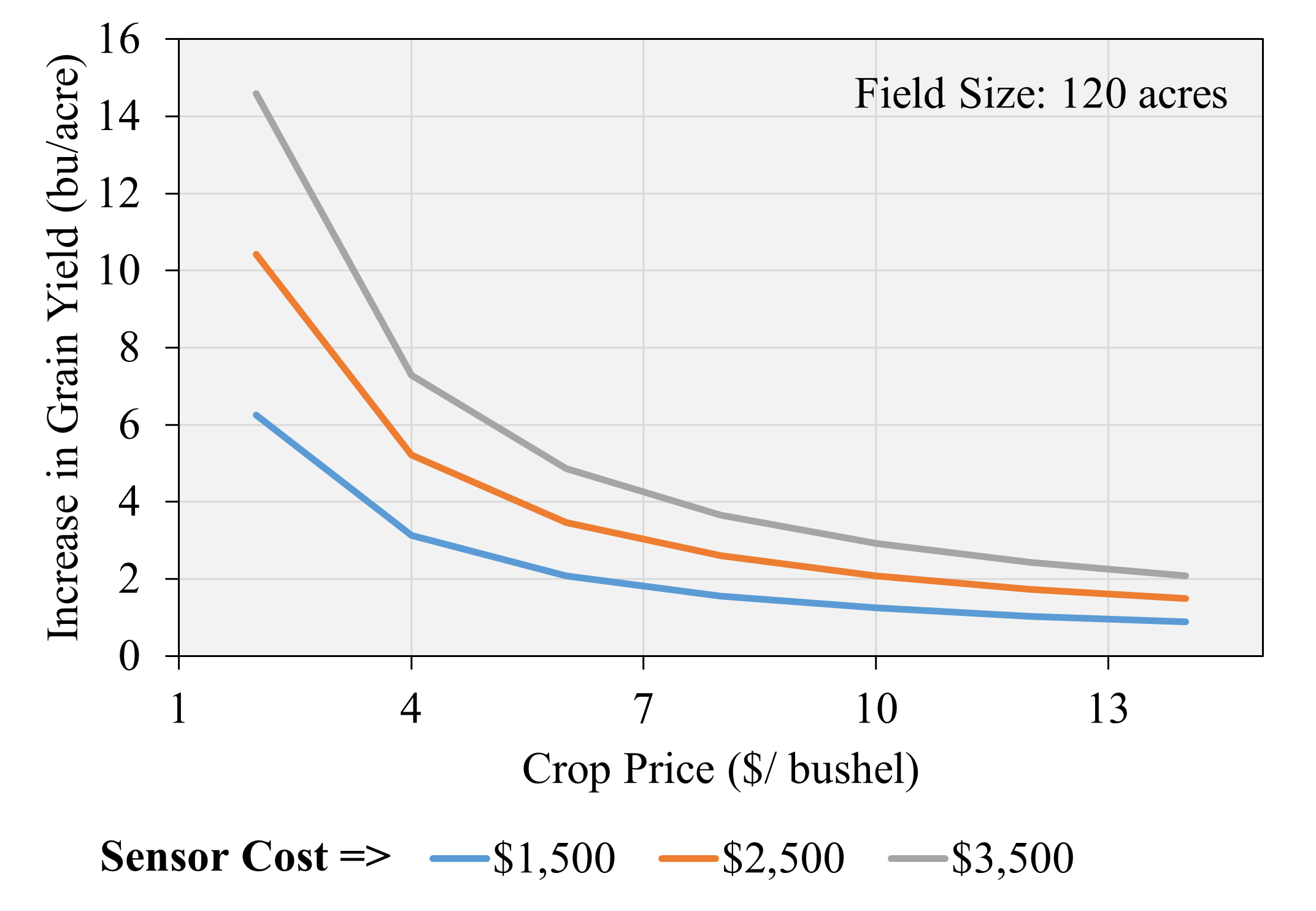 ---
Figure 1. Irrigation systems with higher operating costs (greater pumping lift and/​or higher pressure) require smaller pumping reductions to recover costs of using new technology. These data show how a $1,500 technology cost relates to cost savings of inches of water not pumped.The text element is intended for longform copy that could potentially include multiple paragraphs.
---
Figure 2. Example of technology cost recovery (Ex: $1,500, $2,500, and $3,500) through increases in grain yield. Higher crop prices can recover these technology costs with 1-​2 bushels/​acre yield increase. Low crop prices require greater grain yield increases between 6-​15 bushels/​acre to recover these example technology costs.